YES BANK, India's fifth largest private sector bank, has become the first Indian bank to be selected as an index component of the Dow Jones Sustainability Indices (DJSI) in the Emerging Markets Index. The Index comprises of 92 companies from 14 emerging economies including China, Brazil, South Africa and Taiwan. 116 banks from emerging economies were invited to participate, of which YES BANK is the only Indian Bank to have been included.
To be selected into the DJSI, YES BANK underwent a rigorous assessment on 1000 data points that include economic, social and environmental dimensions. Its selection into the DJSI is a testimony to YES BANK's efforts towards sustainable banking for a sustainable economy.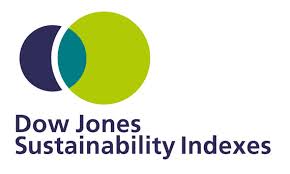 Recently, YES BANK and International Finance Corporation (IFC) opened trading of the world's first Green Masala Bond of INR 3.15 billion issued by IFC and listed on the London Stock Exchange. YES BANK had issued India's first-ever Green Infrastructure Bonds for INR 1000 crore (USD 160 million) with green shoe option that witnessed strong demand from leading global and domestic investors.
Rana Kapoor, MD & CEO, YES BANK, said, "We are extremely proud to be the first Indian Bank to be selected in the Dow Jones Sustainability Indices, in Emerging Markets Index. We believe that banks being central to an economy, should influence and facilitate positive impact. YES BANK strives to set an industry benchmark towards creating a sustainable ecosystem and serve our customers, clients, employees and communities better. We certainly hope that this global recognition will help evangelize sustainability and environment management in the entire banking sector."
About : YES BANK, India's fifth largest private sector Bank with a pan India presence across all 29 states and 7 Union Territories of India, headquartered in the Lower Parel Innovation District (LPID) of Mumbai, is the outcome of the professional and entrepreneurial commitment of its Founder, Shri Rana Kapoor, and its Top Management team, to establish a high quality, customer-centric, private Indian Bank catering to the future businesses of India.
YES BANK is steadily evolving as the Professionals' Bank of India with the long term mission of 'Building the Finest Quality Large Bank of the World in India' by 2020.
IndianBureaucracy.com wishes the very best.