Vandita Sharma repatriated to her parent cadre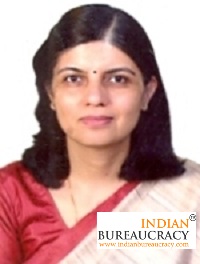 Ms Vandita Sharma IAS (Karnataka 1986) presently Additional Secretary & Financial Adviser, Department of Space has been given premature repatriation to her cadre with the condition of extended cooling off.
Ms. Vandita Sharma served as a Managing Director at Karnataka State Financial Corporation since August 30,2012 until October 31, 2013 and also served as its Chairperson from October 6, 2013 to February 4, 2015 and Director from August 30, 2012 to February 4, 2015. Mrs. Sharma served as Director of Karnataka Asset Management Company Private Limited. She served as a Nominee Director of JSW Steel Ltd. since November 19, 2009 until February 2011. She serves as a Director of Kempegowda International Airport Limited (formerly Bangalore International Airport Limited). She served as Director of Infrastructure Development Corporation (Karnataka) Limited until August 2016.
IndianBureaucracy.com wishes Ms. Vandita Sharma the very best.