Vacancy | Director(Technical)- National Fertilizers Ltd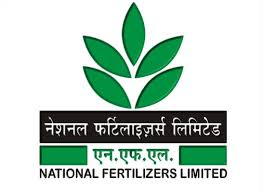 India Bureaucracy PSU Vacancy |National Fertilizers Limited (NFL) was incorporated under the Indian Companies Act, 1956 with the objective of producing and marketing of fertilizers and by-products efficiently and economically. It is a schedule 'A' / Miniratna PSE with the administrative jurisdiction of Ministry of Chemicals and
Fertilizers (Department of Fertilizers).
II. JOB DESCRIPTION AND RESPONSIBILITIES
Director (Technical) is a member of Board of Directors and reports to the Chairman and Managing Director. He acts as Head of the Projects/ Technical/ Operatios Division of the Company. His principal responsibility is to exercise control over the efficient operation of the plants of the Company in a manner which would ensure optimum utilization of resources. He also acts as Principal Adviser of the Company in all Technical and Operational matters.
Last date:07/08/2019
More:https://pesb.gov.in/Home/Vacancies