Unclaimed amount under IEPF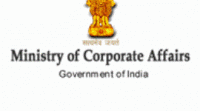 As per the extant accounting procedure, amounts accruing to Investor Education and Protection Fund (IEPF) are deposited in the Consolidated Fund of India (CFI). An amount of Rs. 1368.29 crore have been transferred to CFI on this account till 31st March, 2016.
The provisions of Section 125 (3) of the Companies Act, 2013, which enable the Investor Education and Protection Fund Authority (IEPFA) to refund unclaimed and unpaid amounts transferred to IEPF to investors have not been notified yet, as the Rules with regard to accounting and recruitment required consultation with various Ministries. The Authority would be able to refund to eligible claimants from the grant allotted to it by the Government after notification of said provisions.