The CII-PwC Report on 'Goods and Services Tax – Transport and Logistics Sector' was released at CII Logistics Summit 2015 organised by Confederation of Indian (CII). This thought leadership publication throws light on the 'the what and why of GST'.
About the Report :
 

GST: The what and why
The indirect tax regime in India is not only complex (with multiple taxes applicable on a business), but also widely seen to be inefficient and opaque. The GST regime is slated to overhaul the present indirect tax regime with the objective of addressing the current tax issues. The significant change proposed under the GST regime is the levy of dual GST on a business as compared to multiple levies under the existing tax regime. One of the key aspects of GST is expected to be the seamless flow of input credits that will be available to a business.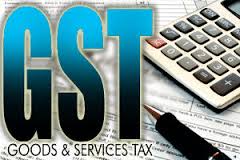 GST and what it means for the Indian industry
The overall tax on the supply of indigenous goods is approximately 29.37%. With the implementation of GST, the Revenue Neutral Rate will be much lower than the present tax rates on goods. This will lead to a lower tax burden for consumers, thereby facilitating a consumption-led growth. On account of seamless credits, the issue of tax cascading will be minimised to a large extent (with certain exceptions). Procurement costs may be reduced on account of reduction of non-creditable taxes. This will make the Indian industry competitive. It is also anticipated that in the medium-to-long term, the Indian industry will be able to migrate to an efficient supply chain model as against the present supply chain model, which is dependent on tax considerations vis-à-vis operational considerations. GST will contribute to the 'Make in India' and 'Ease of Doing Business' initiatives of the government.
Issues to be addressed under GST
While the GST regime may provide opportunities to the transport and logistics sector ('T&L sector'), there are also several issues to be addressed. The industry must engage in discussions with the government to capitalise on the opportunities that the new tax regime has to offer. Additionally, it is important that the proposed GST legislation is easy to implement and has simplified compliance processes.
Mr Tushar Jani, Chairman – CII WR Logistics Sub-committee and Chairman, SCA Group said, "Currently, a complex web of subsidies, tariffs and cascading taxation in the T&L sector has resulted in distorted pricing, created wasteful leakages and opportunities for rent-seeking. GST is expected to minimise the issue of multiplicity of taxes and tax cascading, especially in view of the seamless flow of credit. It is anticipated that GST will result in consolidation of warehousing alongside facilitating seamless interstate flow of goods. GST is also expected to provide an opportunity to dismantle various check posts, thus bringing about a substantial reduction in logistics costs".
Mr Dharmesh Panchal – Partner, India – West Leader, Indirect Tax, PwC mentioned "The commencement of the consultation process by the Government is a welcome move. However, there are several issues for the T&L Sector that needs to be addressed, such as place of supply rules, treatment of goods transport services, availability of credits for ATF, treatment of e-commerce supplies, withdrawal of check posts, etc. GST should be implemented in a way to reduce the tax costs for the T&L sector and simplify the compliance process, as this sector is critical to the economy."