Thales & IIT Bombay sign MoU for PhD fellowship scheme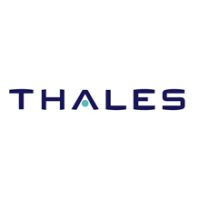 Thales and Indian Institute of Technology Bombay (IIT Bombay)  signed a Memorandum of Understanding (MoU) to create a jointly supervised IIT Bombay-CNRS PhD fellowship scheme starting July 2016. Through this fellowship scheme, Thales and IIT Bombay seek to fortify the Indo-French scientific collaboration including cross-cooperation between laboratories and R&D (Research & Development) for industrial applications. Speaking at the ceremony, Mr. Patrice Caine, Chairman and CEO, Thales, said, "We are proud to seal this strategic partnership with the prestigious Indian Institute of Technology Bombay. Promoting R&D as a way of fostering economic development is of mutual interest to both Thales and IIT Bombay, making this a preferred collaboration. Given our longstanding commitment to the Indian market, this is a natural step forward towards strengthening the knowledge and innovation ecosystem in the country and being even closer to our clients."
He added, "Our strategy of collaborating with the Indian academic institutions and grooming talents is in line with the Indian government's Skill India vision and Thales approach of sharing The students selected for the jointly supervised PhD fellowships will have a PhD supervisor in India and a co-supervisor in France (from one of the identified CNRS laboratories). The programme will provide highly qualified students of IIT Bombay with the opportunity to conduct a part of their research project in both countries in areas of expertise such as advanced electronics and electromagnetics or complex system engineering. This will allow the selected students to experience cultural diversity together with establishing an international professional network. Prof. Devang V. Khakhar, Director, IIT Bombay, said, "We are delighted to collaborate with the global innovation leader Thales for this fellowship scheme. It would provide our top students with an access to cutting-edge French technologies and advanced industrial environments to carry out research activities, and would set the ground for longstanding Indo-French partnerships."
Dr. Srinivas Kaveri, Director, CNRS in India, said, "We are excited to be able to contribute to the Thales PhD fellowship programme for IIT Bombay students. This unique programme would not only foster research collaboration between India and France but also drive industry-led innovation while enabling students to gain immense knowledge and exposure at the same time." Partnering with top universities worldwide is an important aspect of innovation for Thales which created joint projects with over 50 prestigious universities and research laboratories worldwide. In 2015, Thales ranked for the 3rd time among the world's Top 100 Global Innovators*1 by Thomson Present in India since 1953, Thales  has over 300 employees working with its wholly-owned Indian subsidiary, Thales India Pvt. Ltd.. Headquartered in New Delhi, Thales has other operational offices and sites that are spread across Hyderabad, Bengaluru, Chennai, Mumbai, among others. Since the beginning, Thales has been playing an essential role in India's growth story by sharing its technologies and expertise in Defence, Transport and Aerospace markets. 1 The Top 100 Global Innovators rankings honour the innovative capabilities of companies and research centres around the world, based on four key metrics relating to intellectual property activity: number of patents filed, success rate (patents granted versus patents filed), geographical penetration, and influence of the
Thales is a global technology leader for the Aerospace, Transport, Defence and Security markets. With 61,000 employees in 56 countries, Thales reported sales of €13 billion in 2014. With over 20,000engineers and researchers, Thales has a unique capability to design and deploy equipment, systems and services to meet the most complex security requirements. Its unique international footprint allows it to work closely with its customers all over the world.
Indian Institute of Technology Bombay is the second IIT to be set up in 1958 with financial and academic support of USSR. Today it is recognised worldwide as a leader in the field of engineering education and research. It is reputed for the quality of its faculty and the outstanding calibre of students graduating from its undergraduate and postgraduate programmes. IIT Bombay interacts closely with a number of Indian and International firms in research and development. The Institute has collaborations with several international universities including some in France.
The Centre National de la Recherche Scientifique (National Centre for Scientific Research) is a public organization under the responsibility of the French Ministry of Education and Research. Founded in 1939 by governmental decree, CNRS has the following missions:
 To evaluate and carry out all research capable of advancing knowledge and bringing social, cultural, and economic benefits for society;
 To contribute to the application and promotion of research results;
 To develop scientific information;
 To support research training; and
 To participate in the analysis of the national and international scientific climate and its potential for evolution in order to develop a national policy.
As the largest fundamental research organisation in Europe, CNRS carried out research in all fields of knowledge, through its ten institutes.