Sudhanshu Pandey gets extension as Joint Secretary | Commerce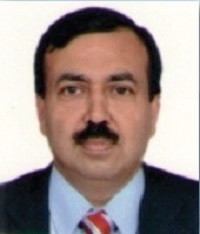 Shri Sudhanshu Pandey IAS (Jammu & Kashmir 1987) presently Joint Secretary, Department of Commerce has been given extension of Central Deputation tenure for a period of three month 15.11.2017.
Shri Pandey has experience in Government of over 27 years in different senior policy positions including as Principal Secretary (Energy & Renewable Energy), Principal Secretary (Finance), Managing Director (Industrial Development Corporation), Director (Department of Commerce), Counsellor (PIEC) and Director (TC) Embassy of India, Berlin, Germany.
He holds Master's degree in Botany with specialisation in Environmental Management. He also holds MBA in Finance and has done Executive Management Programmes at IIM, Ahemdabad & Bangalore, and at Duke University, USA.
IndianBureaucracy.com wishes Shri Sudhanshu Pandey the very best.