Six additional judges join Calcutta High Court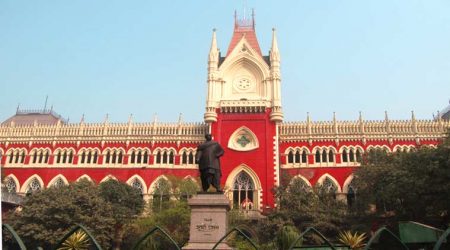 Six new additional judges took oath at the Calcutta High Court today, while another judge was given a formal farewell.The new appointments and the retirement of a judge will take the strength of the judges at the high court to 35 against a sanctioned strength of 72.
Rajsekhar Mantha, Sabyashachi Bhattacharya, Pratik Prakash Banerjee, Mousumi Bhattacharyya and Rajjorshi Bhattacharyya were administered the oath as additional judges by Acting Chief Justice Rakesh Tiwari.
Justice Rajiv Sharma, who is due to retire on September 25, was given a formal farewell by the high court administration as the courts would be closed for Durga Puja holidays from September 23.
The high court, which has a backlog of nearly three lakh pending cases, was down to a strength of 30 judges following the retirement of former acting chief justice Nishita Mhatre on September 18.