Shobhit Jain IRS appointed ED- FSSAI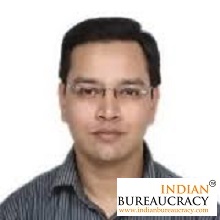 Shri Shobhit Jain IRS (C&CE 2001) presently Director, Department of Commerce, has been appointed to the post of Executive Director, Food Safety and Standards Authority of India(FSSAI), a Statutory Authority under the Ministry of Health and Family Welfare (a Non Central Staffing Scheme post) on deputation basis for a period up to 23.07.2021.
Indian Bureaucracy Dot Com wishes Shri Shobhit Jain the very best. .