Shamma Jain appointed Ambassador to Greece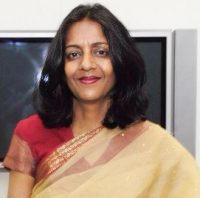 Ms. Shamma Jain IFS (1983), presently Ambassador of India to Panama has been appointed as the next Ambassador of India to Greece.She is expected to take up the assignment shortly.
Ms. Shamma Jain, a career diplomat, assumed her charge in Panama on May 29, 2014.  She will be concurrently accredited to Nicaragua and Costa Rica.  She earlier served as Indian Ambassador to Cote d'Ivoire, with concurrent accreditation to Liberia, Sierra Leone, and Guinea from 2008 to 2011.
Ambassador Jain's last assignment was as Joint Secretary in the Policy Planning and Counter-Terrorism Division at the Ministry of External Affairs, Delhi, followed by a stint at the Indian Council of World Affairs, Delhi, one of the oldest think-tanks in India, declared as "an institution of national importance" by the Parliament of India.  She has also worked as Director in the Division of South Asian Association for Regional Cooperation (SAARC) at the Ministry.
She has served in the Indian Missions in different capacities, including as the Deputy Chief of Mission in Italy, Minister in the Philippines, and Political Counsellor in Washington D.C.  She has also held diplomatic assignments in Turkey, at the Permanent Delegation of India to UNESCO, Paris, and in Argentina.
She holds double master's degrees in International Politics from Jawaharlal Nehru University, Delhi. She was awarded an Honorary Doctorate (Honoris Causa) by the President of Liberia, Nobel Laureate, Ms. Ellen Johnson Sirleaf, for her contribution to the promotion of India-Liberia relations.
IndianBureaucracy.com wishes Ms. Shamma Jain the very best.