Saurabh Mishra appointed Joint secretary- Financial Services Dept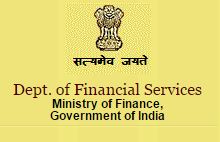 Shri Saurabh Mishra has been appointed as Joint secretary- Department of Financial Services The Appointments Committee of the Cabinet (ACC) has approved the proposal for appointment of Shri Saurabh Mishra as Joint Secretary to the Government of India, in Level 14 of the Pay Matrix as per the 7th CPC, in the Ministries/Departments as indicated against their names, for a period of 03 years w.e.f. the date of assumption of charge of the post, or until further orders, whichever is earlier, under the lateral recruitment policy.
Indian Bureaucracy Dot Com wishes Shri Saurabh Mishra the very best.