Sanjay Mitra IAS given addl charge as Secretary- Defence Production & Ex-servicemen Welfare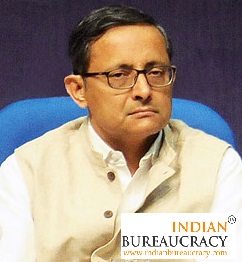 Shri Sanjay Mitra IAS (West Bengal 1982) presently Secretary, Department of Defence , has been given additional charge of the posts of Secretary, Department of Defence Production and Department of Ex-servicemen Welfare from 29.12.2018 to 06.01.2019 during the period of absence on leave of Dr. Ajay Kumar IAS (KL 1985) and Smt. Sanjeevanee Kutty IAS (MH  1983) respectively.
Indian Bureaucracy Dot Com wishes Shri Sanjay Mitra the very best.