SAIL celebrating 69th Republic Day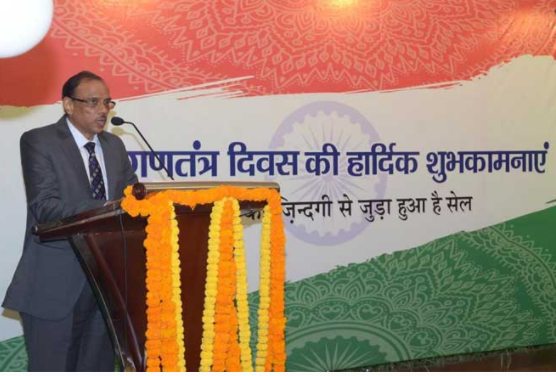 Steel Authority of India Ltd. (SAIL) celebrated 69th Republic Day at its Corporate Office premise in Lodi Road, where Chairman, SAIL Shri PK Singh hoisted the tri-color.
On this occasion, Shri Singh extolled the SAIL collective to feel proud that SAIL is one of the oldest and largest steel makers for India which has consistently supplied steel for all vital national projects and missions spanning from railways, ports, roadways, bridges, power, industries, space technology,  defence to all other conceivable sectors for nearly 60 years. He added that SAIL has proved that it is worthy of claiming – There's a little bit of SAIL in everybody's life.
Related articles: