S S Joshi appointed Director-Rolling Stock | DMRC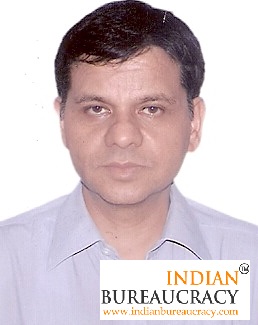 Shri S S Joshi presently  Executive Director (Rolling Stock) in DMRC  has been appointed as Director-Rolling Stock, DMRC . He has also worked with Indian Railways in various capacities and has over 34 years of experience.
Shri S S Joshi has a Post Graduate degree in Electrical Engineering with specialization in Power Electronics, and has several technical papers to his credit. He was actively associated with Indian Railway's efforts in upgradation of conventional electric locomotives and introduction of three phase technology in Traction.
In Delhi Metro, he was in charge of introduction of Unattended Train Operation (UTO) of Rolling Stock. He had earlier been associated with the introduction of the first Standard Gauged Rolling Stock in DMRC besides various other Rolling Stock procurements for DMRC's internal requirements as well as for Kochi & Jaipur Metros.
IndianBureaucracy.com wishes Shri S S Joshi the very best.