REC extends CSR support of 3.50 Cr to HelpAge India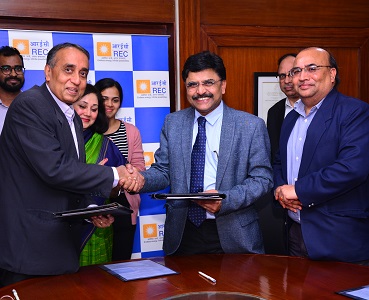 Rural Electrification Corporation Limited (REC), A Govt. of India Navratna Enterprise, committed financial assistance of Rs.3.50 crore to HelpAge India under its CSR initiative. The financial support will be utilized for the construction and operation of elderly shelter home with wellness facility (60 seater). The project is being undertaken at Shey village, Leh- Ladakh, Jammu & Kashmir through the CSR arm of the corporation i.e. REC Foundation. The main objective of the project is to envisage an integrated cluster of facilities such as comprehensive and modular elder friendly shelter services, day care and leisure facilities (including dementia day care) and geriatric health care services.
The Memorandum of Agreement (MoA) in this regard was executed between REC Foundation and HelpAge India in New Delhi on 15th November 2017. Shri P V Ramesh, CMD, on behalf of REC Foundation and Shri Mathew Cherian, CEO, HelpAge India signed the MoA in the presence of other senior officials of REC and HelpAge India.