RBI Monetary Policy Committee meeting begins in Mumbai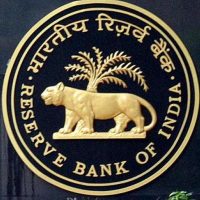 Reserve Bank of India's Monetary Policy Committee (MPC) meeting will begin today in Mumbai. The six-member MPC headed by RBI Governor Urijit Patel will meet for the Sixth Bi-monthly Monetary Policy Statement for 2017-18.
RBI may keep policy rates on hold this week. It may toughen its warning against inflation, lying on the ground for a hike in 2018 after prices accelerated at the fastest pace in last 17 months. The bank is also worried about higher global crude prices.
Though RBI has held the rates steady since a 25 basis point cut in August, prospects of rate hike have increased as annual inflation accelerated to 5.21 percent in December 2017.
In the Union Budget last week, the government proposed to buy agricultural produce at 1.5 times the cost of production, marking a major policy shift after keeping the average MSP increase in low single digits over the past three years. This move may change the inflation trajectory in a country where at least three in five citizens rely on farm output for a living.