Rajesh Kumar Srivastava appointed Director(Exploration), ONGC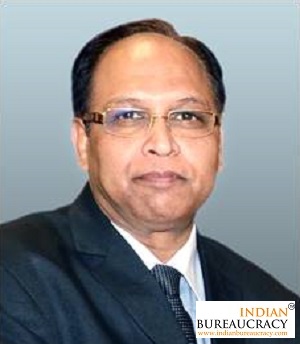 Shri Rajesh Kumar Srivastava presently Group General Manager, Chief E&D Directorate, ONGC, Oil & Natural Gas Corporation Limited has been appointed for the post of Director(Exploration), Oil & Natural Gas Corporation Limited by Public Enterprises Selection Board( PESB).  Shri Rajesh Srivastava joined ONGC in the year 1984 as Geologist at KG-PG Basin, Rajahmundry. He has more than 34 years of experience in up-stream hydrocarbon exploration from well site operations (on-land & offshore), development geology, seismic data interpretation to monitoring and planning of exploration and development activities in various basins including deep water exploration on east coast of India. With specialization in reservoir characterization and geo-statistical modeling, has made significant contributions towards field development by generating geological models for number of oil and gas fields of India and abroad, significant ones are Fields in Assam & Assam Arakan Basin, Neelam, Mumbai High North, El-Nar field of Sudan. He is recipient of many meritorious certificates and awards including Geologist of the year award from Chairman, ONGC in 2002.
Indian Bureaucracy Dot Com wishes Shri Rajesh Kumar Srivastava the very best.