Puneet Kumar appointed Principal Secretary | Kerala Government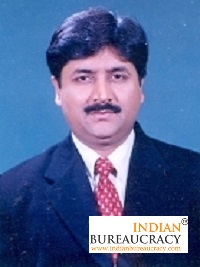 Shri Puneet Kumar IAS (Kerala 1993) presently posted as Additional Resident Commissioner, Kerala House, New Delhi, has been appointed as Principal Secretary Grade in Government of Kerala.
Shri Kumar graduate in Mechanical Engineering and post graduate in Thermal Engineering from IIT, Delhi. Shri Kumar has also served in the state of Jammu & Kashmir on deputation.  Mr. Kumar has also been in the Ministries of Law & Justice, Corporate Affairs, Urban Development, Housing and Urban Poverty Alleviation, Defense Production & Supplies, Railways, Women & Child Development. He was last posted in the Ministry of Road Transport & Highways under Government of India, looking after PPP policy, planning, Infrastructure financing, bidding & concessional documents in Highway Section.
Shri Kumar has also been assigned the duty of Quota Administering Authority (QAA) under the provisions of the Garment and Knitwear Export Entitlement (Quota) Policy by Government of India. Till 2004, AEPC was the Quota Monitoring Body.
IndianBureaucracy.com wishes Shri Puneet Kumar the very best.