The Defence Minister Shri Manohar Parrikar asked DRDO scientists to concentrate on core activities factoring the defence technology requirements of the Armed Forces. He asked DRDO to involve the Industry in producing the technologies which they have developed. "Hand- hold the Industry to make some products which you may have developed", he said. Addressing the 39th Directors' Conference here, Shri Parrikar said the close interface of DRDO with Navy in developing technology products is well matured. DRDO should now develop similar level of interface with Army and IAF.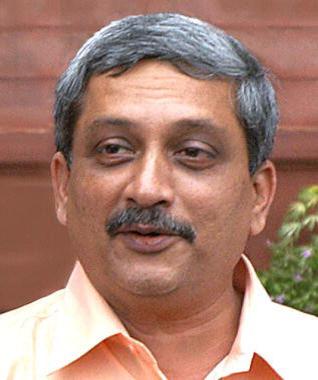 Appreciating the large scale technical manpower that DRDO has developed over the years, Shri Parrikar said DRDO can play an inspirational role in skill-development in the country across several fields, leading to job creation for the ever expanding youth population of the country.
Shri Parrikar directed the top brass of DRDO to avoid duplication or overlapping of activities by Laboratories for greater economic efficiency. In this regard, the Cluster Heads have a major role to play. He asked the scientists not to rest on laurels but seek greater heights in innovation and technology.
Shri Parrikar said there is a potential of one billion dollar worth of exports of technology products developed by DRDO in 2-3 years.
The Meeting was attended among others by the Chief of Air Staff and Chairman Chiefs of Staff Committee Air Chief Marshal Arup Raha, the Chief of Naval Staff Admiral RK Dhowan and Scientific Advisor to Raksha Mantri Dr G Satheesh Reddy.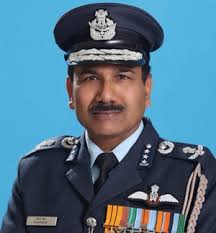 Speaking on the occasion, Air Chief Marshal Arup Raha said our visionary forefathers had conceptualized DRDO as the prime instrument for gaining strategic independence for India through indigenisation and development of core/critical technologies. He said DRDO has been able to achieve the objectives of self reliance to a great extent in the past seven decades. While he touched upon the success stories of missiles and Radars, he urged the scientists to treat disappointments as challenges and convert them into greater opportunities.
ACM Raha said Scientists should be driven by passion that does not allow them to rest till the task is achieved.
The CAS said DRDO has a great role to play in transformation process of the Armed Forces and mentioned that key issues should be jointly addressed by all the stakeholders. There should be a greater involvement of the three services and production agencies and a joint development road map.
ACM Raha said the transformation of Armed Forces into a strategic Force with a multi spectrum capability will need to ride on the shoulders of DRDO. They will need to work together in a mission mode with result orientation bringing in more indigenization through state of art equipment.
The DG, DRDO Dr S Christopher said the year 2014-15 was marked by a number of achievements in every technology cluster.
He said the current value of production orders or DAC cleared systems from the DRDO stable stands at 1.79 Lakhs Crores, which does not include strategic systems.