Orientation Course on Parliamentary Practices & Procedures for 2017 Batch IAS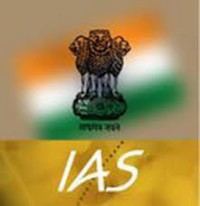 Parliamentary Affairs Ministry(MPA) is to organize an Orientation Course on Parliamentary Practices and Procedures for Assistant Secretaries- fresh IAS officers of 2017 Batch in New Delhi . Speaker, Lok Sabha, Shri Om Birla, is to inaugurate the course. Parliamentary Affairs Minister ShriPralhad Venkatesh Joshi, the two Ministers of State of Parliamentary Affairs Shri Arjun Ram Meghwal and Shri V. Muraleedharan, and Secretary to the Prime Ministerof IndiaShri Bhaskar Khulbe would also be present to guide the officers.
Two technical sessions – the first being a Power Point Presentation by the Joint Secretary, MPA on Parliamentary Practice and Procedure while the second Presentation will be by the Secretary, MPA on National E-Vidhan Project, popularly known as NeVA.
Later, these officers will also watch the proceedings of the Lok Sabha. This Short Course is aimed at enhancing the knowledge and experienceof these young officers on Parliamentary practices.