NRDC signs 3 agreements for Technology Commercialisation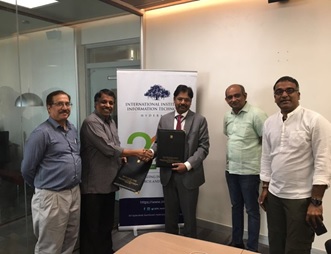 Chairman & Managing Director, Dr. H. Purushotham, informed that National Research Development Corporation, an Enterprise of the Department of Scientific & Industrial Research, Ministry of Science & Technology, Govt. of India, New Delhi (NRDC) has signed three Memorandum of Agreements (MoAs) for commercialization of technologies/ intellectual properties developed by (i) International Institute of Information Technology (ii) International Advanced Research Centre for Powder Metallurgey & New Materials and (iii) Institute of Aeronautical Engineering.  All the three institutions are from Hyderabad. NRDC assists all these institution in commercializing their IPs/Technologies to industry.
Three agreements were signed exchanged between Dr.H. Purushotham, CMD, NRDC, Prof. P.J. Narayanan, Director, IIIT,Dr.G. Padmanabham, Director, ARCI and Shri B. Rajeshwara Rao, IARE respectively.