Now, 82.47cr accounts seeded with Aadhaar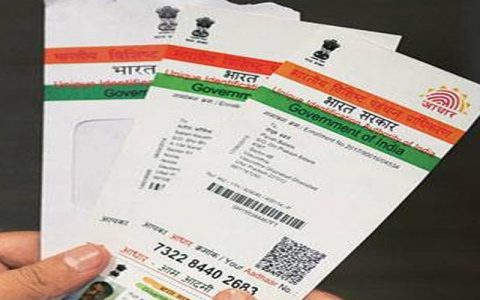 Out of 106 point 41 crore Current Account and Savings Account (CASA), 82.47 crore accounts are seeded with Aadhaar number. Within these, out of 30.76 crore Pradhan Mantri Jan Dhan Yojana (PMJDY) accounts 22.58 crore PMJDY accounts have been seeded with Aadhaar number, as on 20.12.2017.
This was stated by Shiv Pratap Shukla, Minister of State for Finance in a written reply to a question in Lok Sabha on Friday.He said that linking of Aadhaar in bank accounts, Jan Dhan or otherwise, enables Ministries/Departments under Centre and State governments to transfer subsidy directly into the bank account of the beneficiaries using the Aadhaar Payment Bridge.
However, beneficiaries not having Aadhaar number are also allowed direct benefit transfer into their bank accounts.
According to the reply, as per information received from DBT Mission, Ministries/Departments have reported estimated savings of Rs. 57,029 crore as on 31.3.2017, due to direct benefit transfer (DBT) under various schemes as under: Pratyaksh Hanstantrit Labh (PAHAL), Public distribution system, Mahatma Gandhi National Rural Employment Guarantee Scheme (MGNREGS), National Social Assistance Programme (NSAP) and others schemes, due to elimination of ghost beneficiaries etc.