New Weapons Procurement Policy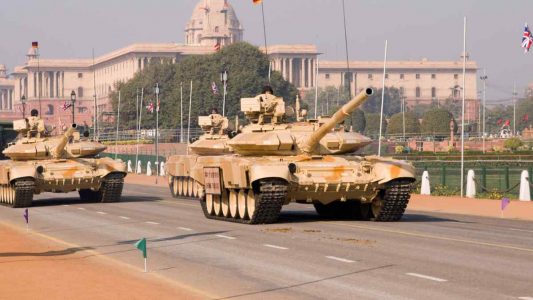 Raksha Rajya Mantri Dr. Subhash Bhamre has informed that The new Defence Procurement Procedure (DPP) – 2016 has been implemented by the Government with effect from 01.04.2016.  DPP-2016, inter alia, focuses on institutionalizing, streamlining, and simplifying procedure to give a boost to the 'Make in India' initiative of the Government of India, through Indigenous design, development and manufacturing of defence equipment, platforms & systems.  The 'Make' procedure has been simplified to ensure increased participation of the Indian industry.
In order to promote indigenous design and development of defence equipment, DPP-2016 has introduced a new category for capital procurement viz. 'Buy (Indian-IDDM)' (Indigenously Designed Developed and Manufactured).  While categorising a case, this category is accorded highest priority by the Buyer.  Since promulgation of DPP-2016 (i.e. 01.04.2016), a total of 79 capital contracts for `1,28,077.41 Crore have been signed (upto 30.11.2017), out of which, 46 contracts amounting to `44,219.55 Crore are with Indian vendors and 33 contracts for  `83,857.86 Crore are with Foreign vendors.  Further, the policy on Strategic Partnerships in the Defence Sector was also finalised by the Government in 2017 and promulgated on 31.05.2017 as Chapter-VII of DPP-2016 titled as "Revitalising Defence Industrial Ecosystem through Strategic Partnerships". The Chapter has also been uploaded on Ministry of Defence website:  https://www.mod.nic.in. The Policy on Strategic Partnerships is intended to institutionalise         a transparent, objective and functional mechanism to encourage broader participation of the private sector, in addition to DPSUs / OFB, in the manufacture of defence platforms and equipment such as aircraft, submarines, helicopters and armoured vehicles.