Muslim Women-Protection of Rights on Marriage Bill 2017 to be tabled in Lok Sabha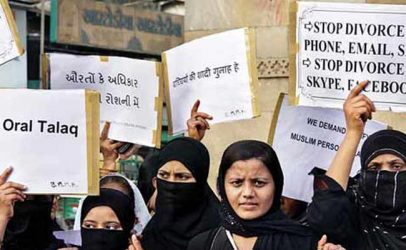 The Lok Sabha is scheduled to take up Muslim Women (Protection of Rights on Marriage) Bill 2017 today. The bill, which criminalises the practice of instant triple talaq (Talaq-e-biddat), is listed in the legislative business of the lower house for today.
Law Minister Ravi Shankar Prasad will move the bill which is aimed at protecting the rights of married Muslim women and prohibiting divorce by pronouncing talaq by their husbands. It was cleared by the Union Cabinet earlier this month.