Mohammed Suleman appointed principal Secretary | PWD commerce Employment Deptt , MP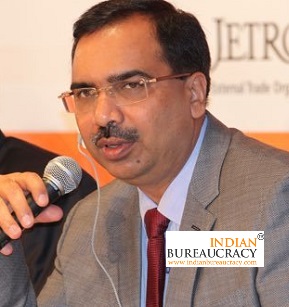 Shri Mohammed Suleman IAS ( Madhya Pradesh 1989) presently Principal Secretary, Commerce Industry Department in Government of Madhya Pradesh has been appointed as Principal Secretary ,PWD Commerce Employment and NRI Department in Government of Madhya Pradesh.
Shri  Suleman had  M.Tech Degree in Civil Engineering. He has held the Post of Collector and District Magistrate in various Districts of Madhya Pradesh; Additional Secretary / Secretary in different Departments; Managing Director of Corporations.Currently he is holding the post of Principal Secretary, Commerce, and Industry & Employment Department, wherein he coordinates with different Departments for development of industrial infrastructure, land-pooling for industries, Industrial Policy Formulations and for various Investment Summits for boosting Foreign and indigenous investments in industries. He is also the Chairman of the Madhya Pradesh Trade & Investment Facilitation Corporation.
IndianBureaucracy.com wishes Shri Mohammed Suleman the very best.