MoD working to improve the capability & production of Ordnance Factories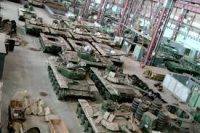 Raksha Rajya Mantri Shri Shripad Naik has informed that Government has taken the following steps to improve the capability and production of Ordnance Factories:
Delegation of Financial power to Ordnance Factory Board (OFB) has been enhanced since September, 2016.
Total investment approvals on Capital up-gradation/Modernization with estimated cost of Rs.861 crore have been accorded.
To streamline the purchase process of OFB, Stores Procurement Manual-2018 has been approved which has come into effect from September, 2018.
The process of re-skilling of workers in the non-core sector has commenced.  504 workers of Non-core factories are being re-trained in Avadi and Kanpur which will enable them to work in core area of production.
OFB has also been geared up to focus on the export market with thrust on export of Arms and Ammunitions, by re-structuring export governance in OFB.  To bid for export enquires in a time bound manner, the member OFB has been delegated powers, provided the bidding cost covers the cost of production.
Under Mission Raksha Gyan Shakti, 157 Intellectual Property Rights (IPR) applications have been filed by OFB for design/copy right/trade mark capabilities.
Common Information Technology (IT) system has been established between factories and their respective Defence Accounts office for smooth and speedy flow of data.
Regular review is done in the Ministry with Ammunition Group along with Master General of Ordnance (MGO) and Directorate General of Quality Assurance (DGQA) to resolve issues regarding quality and timely supply of Ammunition to Army. Interaction of OFB officers with the depot heads for the purpose of getting first hand feedback has resulted in addressing the deficiencies in supply of quantity and quality of ammunition.