Silver medals for Mary Kom & Seema Poonia in Strandja Memorial Boxing Tournament, Bulgaria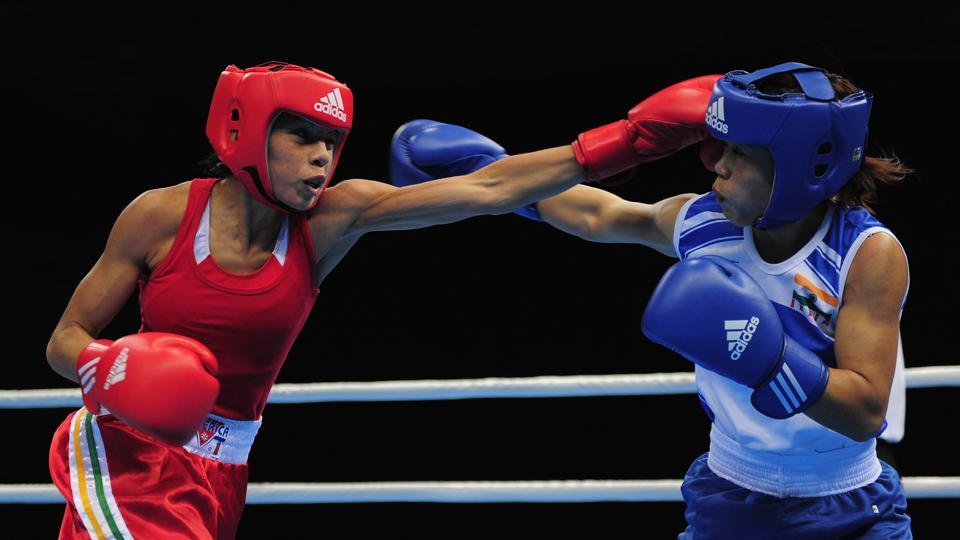 Indian stars Seema Poonia and MC Mary Kom have settled for Silver medals after losing in the final of 69th Strandja Memorial Boxing tournament at Sofia in Bulgaria . While Mary Kom lost to Bulgarian Sevda Asenova in the 48-kilogram title bout, Seema went down to Russian Anna Ivanova in the 81 kg final.
Overall, it was a fruitful outing for the Indian women, who ended up with two silver and four bronze medals in one of the oldest boxing tournaments in Europe. Laisharam Sarita Devi (60 kg), Meenakumari Devi Maisnam (54 kg), Bhagyabati Kachari (81 kg) and Saweety Bora (75 kg) bagged bronze after losing their semi-final bouts earlier.
IndianBureaucracy.com wishes the very best.