The Union Minister for Urban Development, Housing and Urban Poverty Alleviation and Parliamentary Affairs, Shri M. Venkaiah Naidu and the Minister of State for Culture (Independent Charge) & Tourism (Independent Charge) and Civil Aviation, Dr Mahesh Sharma inaugurated the most diverse cultural festival of India "RASHTRIYA SANSKRITI MAHOTSAV" in New Delhi . The festival is being organised at the Indira Gandhi National Centre for the Arts (INGCA). The Governor of Assam and Nagaland, Shri P B Acharya was also present at the inauguration ceremony.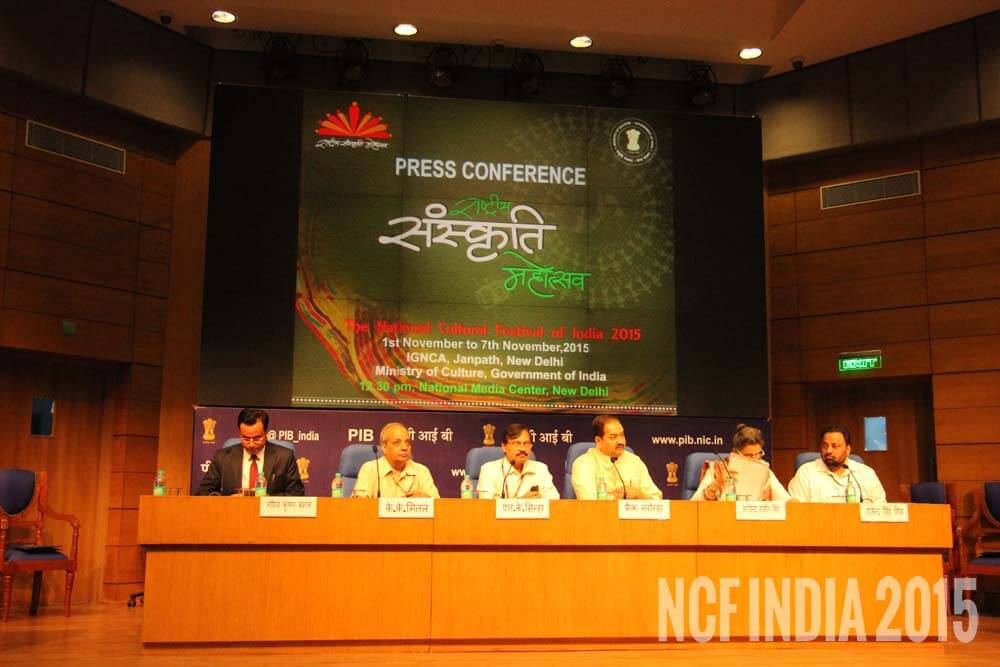 While inaugurating the festival, Shri M Venkaiah Naidu said that it is a great occasion and a memorable evening for showcasing the Indian Culture. The National Cultural Festival (RASHTRIYA SANSKRITI MAHOTSAV) is being organized after 14 years, he said. Shri Naidu said that India is a cultural super power and this power can be seen across the world. The aim to organize this festival is to spread the message of "Ek Rashtra, Shrestha Rashtra", he added.
Addressing the audience, Dr. Mahesh Sharma said that the seven Zonal Cultural Centers have put together their efforts to make this festival a success. This Rashtriya Sanskriti Mahotsav has been organised to popularise and showcase the soft power of India's culture – be it art, artisans, dance, handicrafts or unique flavours from across the nation. We are sure that the audience will be mesmerized by the presentations of India's vibrant culture in all its diversity, Dr Sharma added. Dr Mahesh Sharma also announced the extension of the duration of the festival by one day i.e. the Rashtriya Sanskriti Mahotsav will now conclude on 8th November 2015 instead of 7th November, 2015 as scheduled earlier.
Over 700 artists from 7 zonal cultural centers including Patiala, Udaipur, Thanjavur, Kolkata, Dhimapur, Allahabad and Nagpur showcasing the spectacular diversity of India through folk, tribal and classical art forms in all its dimensions – dance, music, drama and entertainment witnesses the opening ceremony.The event witnessed a high energy & intensity filled live performance by renowned Punjabi folk singer, Shri Gurdas Maan, who thrilled the crowd.
The wide array of arts and crafts like Haveli paintings from Punjab, Rogan artworks from Gujarat, Banaras silk, Kalamkari (hand-painted or block-printed cotton textile), Tanjore paintings and many more are the attractions of the festival.
The festival will feature 150 art forms, performance by more than 1500 artists; 32 forms of paintings: visual arts; 400 master craftsmen; cuisine by traditional master craftsmen & chefs.
A free entry for all from 10 am to 10 pm during the festival will feature 'maidani kalakar' and evening stage performances with folk & celebrity artists from 6 p.m. to 10 p.m. at the venue of festival everyday.
Shri N. K. Sinha, Secretary, Ministry of Culture, senior officials of the Ministryand other prominent dignitaries and delegates were also present on the occasion.