IRCON | Awarded Best Professionally Managed Company at the 11th CIDC Vishwakarma Awards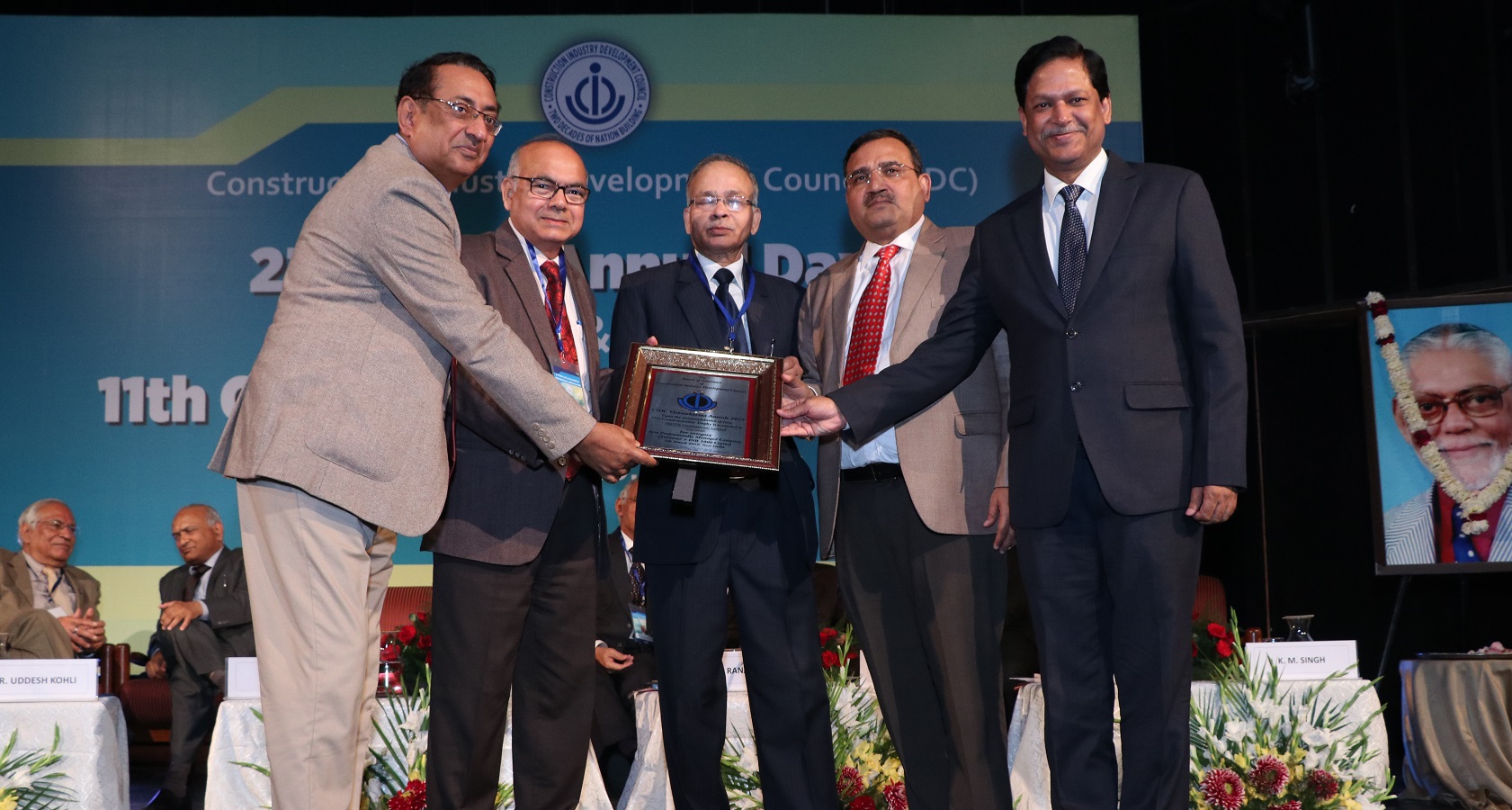 Ircon International Ltd. (IRCON) has received 11th CIDC Vishwakarma Awards in three different categories. IRCON was adjudged the Best Professionally Managed Company in over Rs. 1,000 crore turnover category. The company also won the Best Construction Project Award for its Shivpuri-Guna Highway project which was completed ahead of the schedule. The third award was given for Social Development and Impact for IRCON's CSR initiatives in Raigarh, Chhatisgarh.
Mr. S. K. Chaudhary, CMD, IRCON, Mr. Deepak Sabhlok, Director, Projects and Mr. M. K. Singh, Director, Finance received the awards in a ceremony organized on 07.03.2019 in New Delhi.