Indian Air Force receives its first Apache Guardian attack helicopter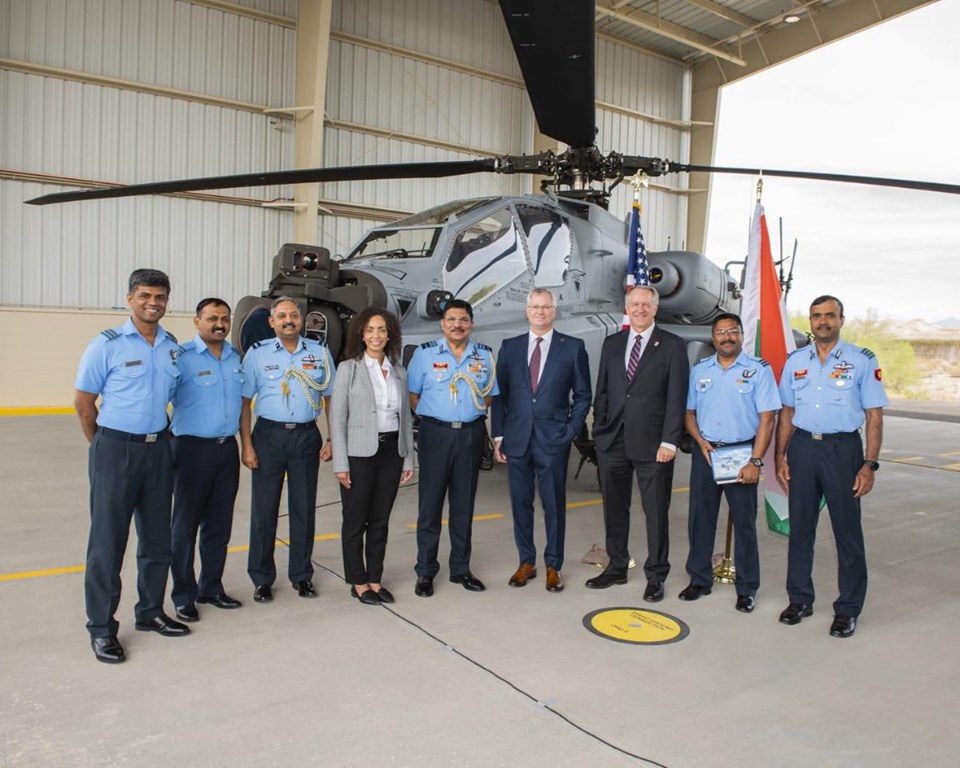 US aerospace company Boeing on Friday handed over to India the first of 22 Apache helicopters New Delhi has bought.Analysts say the addition of the Apache to the Indian Air Force adds a lethal punch to its capabilities given that the Apache is a stealthy, versatile machine, designed for all kinds of missions. It comes equipped with laser and infrared systems for day-night operations and armed with air to surface Hellfire missiles, 70 mm rockets and an automatic cannon. The handover took place at a ceremony in Boeing's production facility in Mesa, Arizona, a company official said in New Delhi on Saturday. The first Apaches are expected to reach India in July.
The Apache is seen as the first attack helicopter in India's defence arsenal. India has been operating the Russian origin Mi 35 for years and the Apaches are to the replace the Russian made choppers that are now on the verge of being taken out of service. The Mi-35 was seen as assault chopper designed to carry troops into heavily defended territories. The two pilot Apache on the other hand is seen as a dedicated attack chopper that defence analysts say will be a "game changer" in the tactical battle scenario.
The Indian government had placed an order for 22 AH- 64 E Apache helicopters as a part of a $1.4 billion deal that was signed in September 2015. This was in addition to an order for 15 CH-47F Chinook heavy lift choppers from Boeing. The first four of the 15 Chinooks were inducted into the Indian Air Force earlier this year.