Harsh Kumar Jain appointed Ambassador to Slovak Republic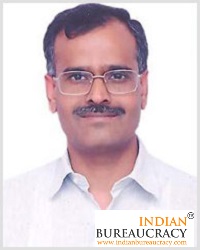 Shri Harsh Kumar Jain IFS (1993), presently Ambassador of India to the Republic of Kazakhstan has been appointed as the next Ambassador of India to the Slovak Republic.He is expected to take up the assignment shortly.
Shri Harsh Kumar Jain served as Assistant Professor of Mechanical Engineering at Engineering College, Kota (now Rajasthan Technical University). He graduated in Mechanical Engineering from Rajasthan University and did his Post Graduation in Industrial Engineering at Indian Institute of Technology, New Delhi.
As a career Diplomat, he has dealt with a wide range of responsibilities. He served at Indian Missions in Moscow (1995-1996), Kyiv (1997-1998), St. Petersburg (1999-2002), London (2004-2007) and Kathmandu (2007-2011). At Headquarters (New Delhi), he dealt with India's reconstruction assistance to Afghanistan (2002-2004) and headed the e-Governance and Information Technology Division (2011-2014). He served as a member of the United Nations Group of Governmental Experts on the developments in the field of information and tele-communications in the context of international security, during 2012-2013.
Shri Jain arrived in Astana on September 25, 2014 and presented his Credentials to the President of the Republic of Kazakhstan on December 10, 2014.
IndianBureaucracy.com wishes Shri Harsh Kumar Jain  the very best.