FICCI comments on WPI data – Dec 2016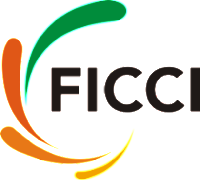 "Latest data released for the month of December 2016 reports wholesale based inflation rate edging up marginally on the back of increase in prices of fuel & power and manufactured products segments. However, food prices continue to remain on a downtrend having a salutary impact on the overall inflation rate. In particular, prices of vegetable, fruits and pulses have witnessed moderation", said Mr. Pankaj Patel, President, FICCI. "Broadly prices remain benign which bodes well for the economy. Even though upside risks have been indicated by RBI in its last monetary policy assessment, prices are expected to follow RBI's indicative trajectory this year",
Mr. Patel added. "At this juncture, it remains critical to further growth considerations. The latest index of industrial production numbers have reported an improvement; but this has come on the back of a favourable base. For a sustained turnaround, we will need to keep the focus on reforms. The forthcoming Union Budget is being looked forward to with great anticipation and should focus on driving consumption, investment and job creation", Mr. Patel stated further.