Ex-Economic Affairs Secretary NK Singh likely to head 15th Finance Commission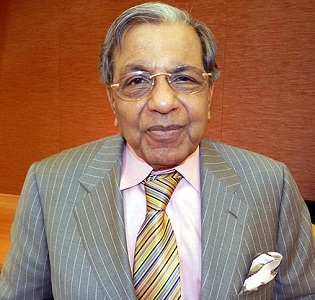 Former Revenue Secretary Shri Nand Kishore Singh is likely to head the first Finance Commission in the post-Planning Commission era and under the new indirect tax regime – goods and services tax (GST). Sources in the know of the last leg of deliberations behind the constitution of the 15th Finance Commission on Friday indicated that choice for the chairman appeared narrowing towards the former bureaucrat.
The Central government needs to constitute the 15th Finance Commission to recommend the sharing of resources between the Centre and the states as well as among states from the divisible pool for the five years from April 2020 to March 2025.
The 15th Finance Commission, however, will be the first such Commission constituted after two major developments — dismantling of the Planning Commission and rollout of the GST — that made a clean break from the previous taxation and annual resource allocation mechanisms. Former Reserve Bank Governor YV Reddy headed the 14th Finance Commission constituted during the previous UPA regime. It had submitted its recommendations to the President after the NDA government came to power in 2014.
The NDA government, in fact, had accepted UPA constituted Finance Commission's recommendations of enhanced devolution — 42 per cent as against 32 per cent — of the taxes from divisible pool to the states. Those recommendations would remain in force from April 1, 2015 to March 31, 2020. Given the fact that the Niti Aayog that replaced Planning Commission has done away with five-year plans and the government will get to know about the exact level of GST receipts once the new taxation mechanism stabilises after the first year, the next Finance Commission has a challenge to factor in these facts to recommend revenue sharing mechanism for the 2020-2025 period.
Singh's experience as expenditure and revenue secretary, Member of the Planning Commission as well as Secretary to the then Prime Minister Atal Bihari Vajpayee in the past appeared to have worked in his favour. Though he was elected to the Rajya Sabha as the member of JD(U) in 2008, he quit the party and joined the BJP in the run up to 2014 Lok Sabha elections where JD(U) had contested separately. The current government has used Singh's services last summer when he was made the chairman of the committee to suggest a future fiscal roadmap by reviewing the FRBM legislation. He submitted his report early this year.