Engagement of Private Players in Design and Development for HAL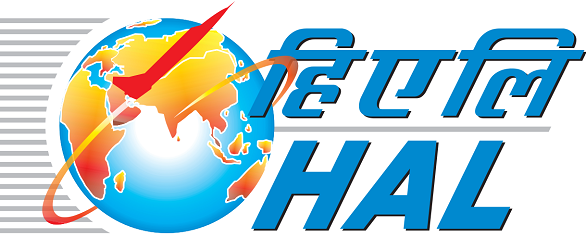 Raksha Rajya Mantri Dr. Subhash Bhamre has informed that in order to create a sustainable defence Aerospace ecosystem, HAL has engaged private partners for Design & Development (D&D) of products and technologies.To encourage private participations, HAL has created Research & Development (R&D) corpus of 10% of its Operational Profit After Tax (PAT).
A portal for 'Make-in-India' has been launched on Company's website www.hal-india.com which gives details of various foreign Line Replaceable Units (LRUs), Systems, Spare parts, electrical, electronic items for HAL's projects such as Advance Light Helicopter (ALH), Light Combat Aircraft (LCA), Dornier (DO 228), Hawk, Jaguar etc for indigenization by Indian private industries. Following have been hosted on HAL's website to encourage participation of private industries:-
More than 300 numbers of systems and sub systems of mechanical, electrical, avionics, instrumentation for various HAL's project such as ALH, LCA, DO 228, Hawk and Jaguar etc.
More than 100 Tools, Testers and Ground Equipment (TTGE) items of   SU-30 MKI, which can be taken up by private companies for maintenance, repair and indigenization.
Details of testing facilities available at HAL for utilization by private industries.
Some of the major design initiatives taken by HAL for the following systems with the private partners are as under:
PLATFORM
SYSTEM
Light Utility Helicopter (LUH)
Smart Cockpit Display System Hardware
Light Combat Helicopter (LCH)
Control and Display Unit
Data Interface Unit
Multi-Function Display Hardware
Jaguar DARIN III
Data Transfer System
SU30-MKI
Solid State Flight Data Recorder.
The private players have expressed interest to come forward to join hands with HAL. The details of major partnership with private players are as follows:-
S. No.
PRIVATE PLAYER
PRODUCTS / TECHNOLOGIES DEVELOPED
  1.
M/S  ACCORD SOFTWARE
CONTROL AND DISPLAY UNIT (CDU) FOR IADS OF LCH.
CONTROL SATURATION & WARNING SYSTEM OF ALH.
  2.
M/S ACD TECHNOLOGIES
ANTENNA & DIPLEXER FOR UHF SATCOM.
  3.
M/S AEROSPACE ENGINEERS
LUBE PUMP FOR ALH, LCH & LUH.
FUEL SYSTEM BELLOWS FOR ALH, LCH & LUH.
HYDRAULIC SYSTEM HOSES & HOSE FITTINGS FOR ALH, LCH & LUH.
  4.
M/S ALPHA DESIGN TECHNOLOGIES
BSP (BOARD SUPPORT PACKAGE) AND FIRMWARE.
  5.
M/S ANANTH TECHNOLOGIES
V/U HF POWER AMPLIFIER
  6.
M/S ANANYA TECHNOLOGIES
AIR DATA ATTITUDE AND HEADING REFERENCE SYSTEM (ADAHRS) FOR JAGUAR DARIN III AIRCRAFT.
  7.
M/S AMPHENOL INTERCONNECT
DIFFERENT TYPES OF SOLDERING (76 TYPES) AND CRIMPING TYPES (181 TYPES) OF CONNECTORS USED IN          SU-30MKI AND MIG SERIES AIRCRAFT.
  8.
M/S COMAVIA SYSTEM TECHNOLOGIES
STATIC TEST JIG FOR AFCC.
  9.
M/S DATA PATTERN
SMART COCKPIT DISPLAY SYSTEM FOR LUH.
10.
M/S DATASOL INOVATIVE LABS
CONTROL AND DISPLAY UNIT OF IFF FOR IJT, INDIAN NAVAL SHIPS.
INTEGRATED STANDBY INSTRUMENT SYSTEM OF SU-30MKI AIRCRAFT AND ALH.
11.
M/S ELECTRO CIRCUIT SYSTEMS
PCB DESIGN FOR VARIOUS PROJECTS
RECEIVER SUB MODULE OF IFF MK XII TRANSPONDER FOR BOING P81.
12.
M/S EXCELL RF TECKNOLOGIES
MANUFACTURE OF TRANSMITTER ANTENNA AND RECEIVER ANTENNA FOR AKASH MISSILES.
13.
M/S INDO ELECTROSTAT
SOLENOID VALVE.
14.
M/S KARNATAKA HYBRID MICRO DEVICES
MANUFACTURE OF ECCM MODULES.
15.
M/S L&T LIMITED, STRATEGIC ELECTRONIC CENTRE
PASSENGER OXYGEN SYSTEM (OXYGEN CYLINDER, REGULATOR, HOSE, MASK)
16.
M/S MERLINHAWK AEROSPACE
TESTER FOR ENGINE, FLY BY WIRE AND AIR INTAKE CONTROL PANEL OF SU-30 MKI AIRCRAFT.
17.
M/S MAHENDRA AEROSPACE (FORMERLY PLEXION TECHNOLOGIES)
DESIGN OF LCH FRONT & CENTRE FUSELAGE.
18.
M/S RAGA ASSOCIATES
MIXER MODULE DEVELOPMENT FOR V/UHF.
19.
M/S  S WAVE SYSTEMS

M/S  SAMTEL HAL DISPLAY

DATA INTERFACE UNIT (DIU) FOR IADS OF LCH.
DATA TRANSFER SYSTEMS (DTS) FOR JAGUAR DARIN III AIRCRAFT.
SMART MULTI FUNCTIONAL DISPLAY (SMFD) FOR SU-30 MKI.
20.
SYSTEMS (SHDS)
MULTI-FUNCTIONAL DISPLAY (MFD) FOR IADS OF LCH.
21.
M/S SHAKTI ENTERPRISES
CREW HELMET FOR ALH.
22.
M/S SLN TECHNOLOGIES
SOLID STATE FLIGHT DATA RECORDER (SSFDR) FOR SU-30MKI.
23.
M/S SONIC MULTITECH
SIGNAL CONDITIONING UNIT USED IN MIG-29 AIRCRAFT ENGINE HEALTH MONITORING SYSTEM.
24.
M/S SYSTEMS AIDS
MULTI INPUT AUDIO WARNING UNIT (MIAWU) FOR JAGUAR DARIN III AIRCRAFT.
25.
M/S SOUTHERN ELECTRONICS
STAND BY WARNING PANEL (SWP) FOR ALH & LCH.
ENGINE FIRE DETECTION UNIT FOR ALH, LCH & LUH.
26.
M/S TURBO TECH
OIL COOLING SYSTEM FOR ALH.
27.
M/S WAVELET GROUP
TPC (TURBO PRODUCT CODE) ALGORITH, DEVELOPMENT FOR SDR (SOFTWARE DEFINED RADIO).