Depinder Singh Dhesi IAS appointed Member- Rapid MetroRail Gurgaon Ltd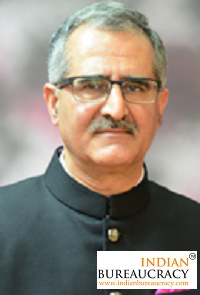 Shri Depinder Singh Dhesi presently Chief Secretary, Govt of Haryana has been appointed as Member Rapid MetroRail Gurgaon Ltd. (RMGL), under the Metro Railways (Operation & Maintenance) Act, 2002, for a period of 03 months w.e.f. the date of assumption of the charge .
Indian Bureaucracy Dot Com wishes Shri Depinder Singh Dhesi the very best.