SJVN CMD honored with Award for CEO with HR Orientation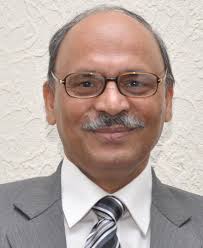 Shri R.N. Misra, Chairman & Managing Director, SJVN Limited has been honored with Award for CEO with HR Orientation. TIMES Ascent World HRD Congress presented these awards to recognize and appreciate the talented individuals in the industry.
On this occasion, Mr. R.N. Misra, CMD, SJVN informed that SJVN is implementing various innovative HR strategies in the Company including revisiting the vision, mission and objective of SJVN. Moreover effective implementation of Balanced Scorecard to achieve organizational targets has resulted in Excellent MOU rating for the past four years.
He also informed that the construction activities of Kholongchu Hydro Electric Project in Bhutan, Buxar Thermal Power project in Bihar and Charanka Solar Power Project in Gujarat have already been started and will result in addition of around 2000 Mega Watts in the portfolio of SJVN.
SJVN is implementing projects in Nepal, Bhutan, Arunachal Pradesh, Himachal Pradesh, Uttrakhand, Bihar, Gujarat and Maharashtra.  SJVN which has already diversified in the field of Wind Power, Thermal Power and Power Transmission is presently generating 2000 MW of electricity.
IndianBureaucracy.com wishes Shri R.N. Misra, the very best.