Centre urges SC to modify order on mandatory playing of National Anthem in cinema halls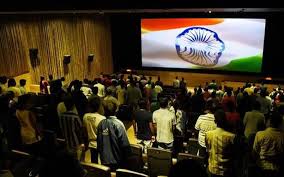 The Centre has suggested the Supreme Court to modify its earlier order making it mandatory for cinema halls to play the national anthem before screening of a feature film.
The affidavit filed by Centre in the Apex Court yesterday said an inter-ministerial committee has been set up as framing of guidelines describing circumstances and occasions on which the national anthem is to be played or sung, and observance of proper decorum on such occassions requires extensive consultations. It said, the committee will give its recommendations in six months from the date of its constitution.