Centre sets up two centres for NEET candidates in Kashmir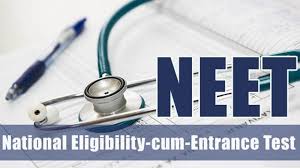 The central government has decided to set up two examination centres in Kashmir Valley for the 2018 post-graduate National Eligibility Entrance Test (NEET). An official spokesman said, the government's decision to set up the centres in Srinagar and Baramulla is in response to the plea made by Chief Minister Mehbooba Mufti.
The spokesman said, the Union Health Ministry has informed the board of professional examination authorities of the state to redirect the candidates belonging to Kashmir in this connection.
Requests from various groups of students had come to the chief minister for setting up an examination centre in Srinagar for the upcoming NEET in view of the large number of candidates taking the examination from Kashmir.