Cabinet approves implementation of PMRF scheme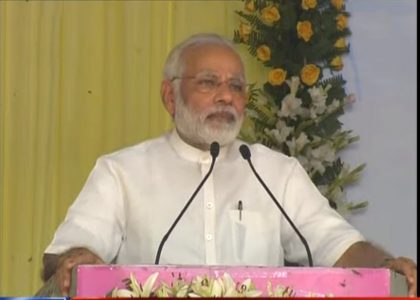 Union Cabinet has approved implementation of Prime Minister's Research Fellows (PMRF) scheme at a total cost of 1,650 crore rupees for a period of seven years beginning 2018-19. The scheme was announced in the Union Budget for 2018-19.
Under this scheme, the best students who have completed or are in the final year of B. Tech or Integrated M.Tech or M.Sc. in Science and Technology streams from IISc or IITs or NITs or IISERs or IIITs will be offered direct admission in PhD programme in the IITs or IISc.
Such students, who fulfill the eligibility criteria, and are shortlisted through a selection process, as laid down in the PMRF Guidelines, will be offered a fellowship of 70 thousand rupees per month for the first two years, 75 thousand rupees per month for the 3rd year and 80 thousand rupees per month in the 4th and 5th years.
Apart from this, a research grant of 2 lakh rupees will be provided to each of the Fellows for a period of 5 years to cover their foreign travel expenses for presenting research papers in international conferences and seminars. A maximum of 3000 Fellows will be selected in a three year period beginning 2018-19.
Cabinet Committee on Economic Affairs (CCEA) gave its nod to enhance the target of beneficiaries under Pradhan Mantri Ujjwala Yojana (PMUY) from 5 crores to 8 crores with an additional allocation of 4,800 crore rupees. The decision comes in the wake of the huge response to this scheme from the women particularly in rural areas and to cover such households not having LPG connection. The revised target of PMUY will be achieved by 2020.
While expanding the target, the Government has also addressed the practical difficulty faced in PMUY implementation, namely, genuinely poor households left out of Socio-Economic Caste Survey (SECC) list.
The Cabinet also approved to expand the scheme to cover all SC, ST households, beneficiaries of Pradhan Mantri Awas Yojana (Gramin), Antyoday Anna Yojana, Forest dwellers, Most Backward Classes, Tea and Ex-Tea Garden Tribes, people residing in Islands and rivers in addition to SECC identified households.
The CCEA also gave its approval to hike the Minimum Support Price (MSP) for Fair Average Quality (FAQ) of Milling Copra to 7,500 rupees per quintal for 2018 season from 6,500 rupees in 2017. The MSP for FAQ of Ball Copra has been increased to 7,750 rupees per quintal for 2018 season from 6,785 rupees in 2017.
The MSP of Copra is expected to ensure appropriate minimum prices to the farmers and step up investment in Coconut cultivation and production in the country.The approval is based on recommendations of Commission for Agricultural Costs and Prices, an expert body, which takes into account the cost of production, trends in the domestic and international prices of edible oils, overall demand and supply of copra and coconut oil, cost of processing of copra into coconut oil and the likely impact of the recommended MSPs on consumers, while recommending the MSPs.
The Cabinet also approved proposal for Amendment to the Micro, Small and Medium Enterprises Development (MSMED) Act, 2006 to change the criteria of classification and to withdraw the MSMED (Amendment) Bill, 2015 pending in Lok Sabha. Cabinet has approved a change in the basis of classifying MSMEs from investment in plant and machinery and equipment to annual turnover. This will encourage ease of doing business, make the norms of classification growth-oriented and align them with the new tax regime revolving around GST. The change in the norms of classification will enhance the consequent growth and will pave the way for increased direct and indirect employment in the MSME sector of the country.