Butterfly Parks to turn eco-monitors in Kerala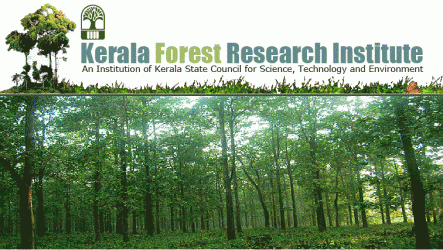 A string of butterfly parks, providing natural habitat for beautiful flying insects that is getting endangered, will soon play as 'eco-monitors' in Kerala, if everything goes as planned.The state-run Kerala Forest Research Institute (KFRI) has drawn up an ambitious programme to create a number of butterfly gardens/parks in selected schools and other significant spots in the state.
The proposed parks would be toxic-free spaces as no chemicals, pesticides or insecticides would be used as growth promoting agents of plants or to make the flowers bloom.Only plants grown under bio-environs would be planted in the parks and no toxic substance would be used to attack butterflies, whose number has dwindled drastically in the southern state, a KFRI official said.
The pollution of the particular area and the 'health' of the environ could be assessed according to the presence of butterflies, which come and thrive at the proposed parks.A discussion is going on with the Department of Education and Kerala Tourism to set up such a string of Parks, KFRI Director, S Pradeep Kumar said.
"We have already set up 40 such parks in selected schools in Thrissur district. Discussions are going on now to create similar parks in more educational institutions across the state," he told PTI.
The objective of setting up butterfly parks was not only to provide a natural environ for the beautiful flying insects but also to use as 'environment-monitors', he said."We can measure the pollution level of the area based on the presence of butterflies there. The larger presence of butterflies, one of the most delicate creatures of the nature, will indicate the health of the environ one is living in," he said.
The KFRI recently set up a a similar a butterfly park in the premises of Kanakakkunnu Palace in the heart of the city as part of the ongoing "Vasantholsavam", the annual flower show.
"Talks are going on with the Tourism Department to sign a MoU to make this park a permanent facility. This also is an experiment to know whether butterflies will thrive in the heart of the bustling city," he said.
At present, KFRI has three butterfly gardens–one in its main campus at Peechi, another in the campus of the Teak Museum in Nilambur and also at the M S Swaminathan Research Foundation in Kalpetta in Wayanad district.