AAI officials participated in Marketing Conference by IILM Institute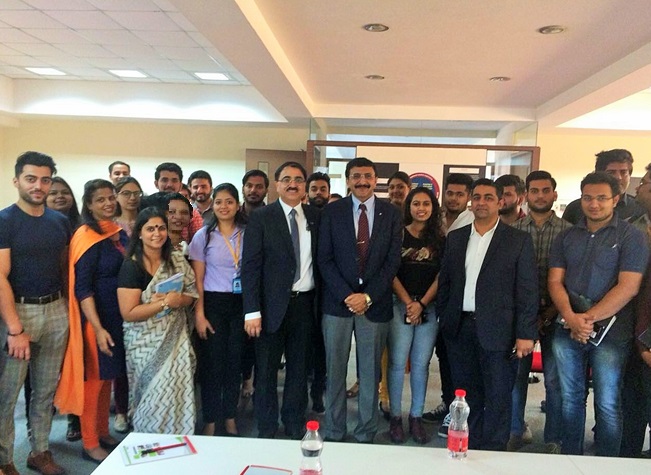 To address a Customer's journey into Life and Work in a Digital World, a Marketing Conference was organized by IILM Institute for Higher Learning at Lodhi Road on 6th October 2017. AAI officials Shri Chandra Shekhar Tewari, AGM (BD), Shri Sandeep Kathuria, AGM (BD) and Smt. S Yogabhama, AM (BD) attended the panel discussion on the topic "Redesigning the Business from the Customer's back". AAI officials presented the need to identify business imperatives and priorities emphasising the pivotal role, value of Human Intelligence such as Innovation, Creativity and Imagination play in a world of digitization, automation, augmentation and transformation. The students were given insights on ATC working and they welcomed valuable suggestions and ideas for discussions on startups. The faculty forum was given an idea of a course on Aviation Management to ponder over. Airports Authority of India's viewpoints towards Air Connectivity and Airport Competitiveness were shared with the participants who were also apprised of the new Civil Aviation Policy 2016.
AAI officials also highlighted various innovative initiatives taken by the Government of India targeting the common man like the Regional Connectivity Scheme, UDAN (Ude Desh Ka Aam Naagrik) that is addressing affordability, capacity and efficiency in aviation business.