Daily Archives:
June 7, 2018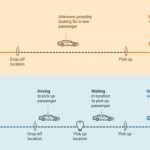 Summary:A taxi dispatching approach could cut the number of cars on the road while meeting rider demand.
The rise of self-driving cars is set to dramatically alter the way we move around cities in the future.
In particular, private car ownership is expected to shift toward shared mobility services, with vehicle fleet operators offering on-demand transportation.
…
Read More