Zulfiquar Hasan IPS gets extension as IG- CRPF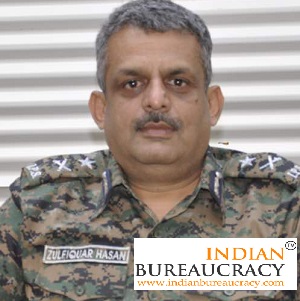 Indian Bureaucracy IPS Appointments | Shri Zulfiquar Hasan IPS (West Bengal 1988) presently IG, CRPF has been given extension of deputation tenure , Ministry of Home Affairs for a period of six months beyond 11. 03.2019 in relaxation Of IPS Tenure policy in public interest.
Indian Bureaucracy Dot Com wishes Shri Zulfiquar Hasan the very best.