WCD Ministry to celebrate Beti Bachao Beti Padhao Week 10-14 Oct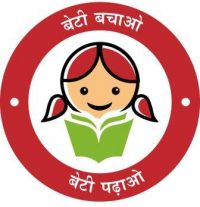 Women and Child Development Ministry will celebrate the Beti Bachao Beti Padhao Week from 10 to 14th of this month. The theme of the week is- the daughters of New India. Satets, union territories, districts have undertaken several innovative initiatives to address the issue of declining child sex ratio and promote value of girl child.
AIR correspondent reports, the collective and coordinated efforts undertaken at national, state and districts level has been successful in establishing a substantial improvement in the number of girls being born in the target districts. AIR correspondent says, the government has said, there has been an improvement in sex ratio at birth in 104 districts selected for the Beti Bachao, Beti Padhao (BBBP) scheme.
Out of the total 161 districts where the programme is being implemented, an increasing trend in Sex Ratio at Birth is visible in 104 districts. The Women and Child Development ministry now plans to extend this programme to all the districts of the country with focus on the 56 of the total 161 districts that have shown a decline in Sex Ratio at Birth.
This scheme is one of Prime Minister Narendra Modi's pet projects and was launched by him in January, 2015.
It focuses on districts with the worst child sex ratio as per the 2011 Census.