Vaidya Rajesh Kotecha appointed Secretary | Ministry of AYUSH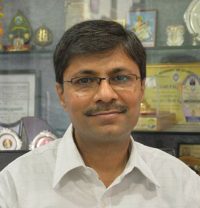 Shri Vaidya Rajesh Kotecha presently Special Secretary, AYUSH has been appointed as Secretary, Ministry of Ayurveda, Yoga & Naturopathy, Unani, Siddha and Homeopathy (AYUSH) on contract basis for the remainder period of 03 years, reckoned from the date of his assumption of charge i.e. 29.06.2017 as Special Secretary, AYUSH.
IndianBureaucracy.com wishes the very best.