Tax department's mobile app for income tax, PAN soon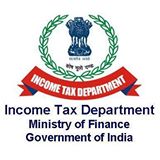 The Income Tax department is developing an App that will soon allow assesses to pay taxes or apply for PAN using smartphones. The department is also working on a project to issue Permanent Account Numbers, PAN to assesses within minutes by way of e-KYC authentication using Aadhaar.
It will help bring more people under the tax net by making it easier for people to get PAN, an official said. The app concept is at a preliminary stage. Pilot project will be undertaken after getting approval from the Finance Ministry, the official added.