Sunil Jakhar elected as Chairman- Punjab Rifle Shooting Association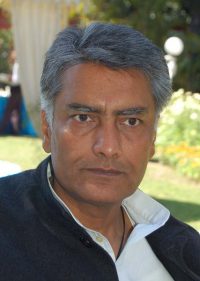 Shri Sunil Jakhar elected chairman of the Punjab Rifle Shooting Association (PRSA), which is all set to promote shooting as a major sport in the state.The election took place at the general body meeting of the association, held at PCA Mohali.
Announcing the results of the meeting, held to elect the new governing body of the association, a spokesperson said Olympian shooter Gurbir Singh Sandhu will be the new president, while Parminder Singh Brar has been elected senior vice president.
Addressing a gathering of PRSA members, the newly elected president Gurbir Singh Sandhu applauded the efforts of the National Rifle Association of India (NRAI) president Raninder Singh in the promotion of the shooting sport in Punjab.Citing the various victories of the Indian shooters at international events, Sandhu attributed the success to the hard work of the shooters and the efforts of the NRAI president.
Sandhu said PRSA would actively promote the sport in the state and aim to set up more shooting ranges in Punjab.NRAI president Raninder Singh congratulated the newly elected members of PRSA and promised full cooperation of NRAI for the development of shooting as a major sport in Punjab.
Other members elected to the PRSA governing body on the occasion included Lt Col J S Brar – vice president, Hardeep Singh Sodhi- vice president, Pawanpreet Singh Dhillon- hon. secretary general, N S Bhogal- treasurer, Jasonpreet Singh Dhillon joint secretary and Swaranjeet Kaur- joint secretary.