Students should focus on AI & robotic engineering | President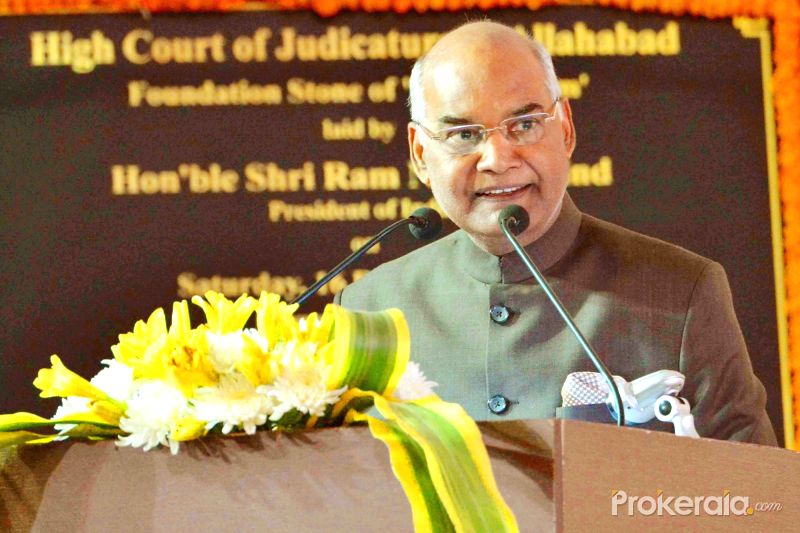 President Ram Nath Kovind has said that students should focus on artificial intelligence and robotic engineering for advance changes in the society. He was addressing the 66th convocation ceremony of Maharaja Sayajirao University at Vadodara . President Kovind said that Maharaja Sayajirao University is focusing on arts and science equally, which is good for society. He praised the efforts made by Maharaja Sayajirao- for social transformation through education during this period.
President also expressed his happiness that girl students have outnumbered the boys in getting gold medals through excellence in education. President also praised the MS University for providing fellowships and scholarships to the students of the backwards and deprived class. President Ramnath Kovind is also scheduled to participate the 150th anniversary of Akshar Deri- at Gondal Swaminarayan Temple later this evening.
Earlier, President Ramnath Kovind had addressed the 66th convocation ceremony of Gujarat University in Ahmedabad last evening. More than 56 thousand students were conferred degrees out of which total of 242 gold medals was awarded to 135 students for their outstanding performance.
AIR Ahmedabad correspondent reports that after the convocation ceremony of Gujarat University last evening, President Ramnath Govind also interacted with six startup founders supported by Gujarat University Startup and Entrepreneurship Council (GUSEC).
The startups included beacon-based payment solution Ieacon, co-founded by Rishabh Agnihotri and Divya Shah and expression platform Lutalica cofounded by Abha Mehraand Aashna Kanuga.
Others are Acrobotics7 founded by Harshwardhansinh Zala; AMB Industries founded by Aditya Bhatt; hearing aid solution WeHear founded by Kanishka Patel, and sports IoT solution Bemrr cofounded by Raja Kand Raj Mishra.