S K Malhotra gets additional charge as Horticulture Commissioner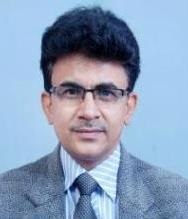 Dr. S K Malhotra presently posted as Agriculture Commissioner in the Ministry of Agriculture has been given additional charge of the post of Horticulture Commissioner for a further period of one years.
Dr. Malhotra, is presently working as Horticulture Commissioner in the Ministry of Agriculture, New Delhi and was ADG (Hort. Sci.) with ICAR for about 2 years. He has served as Scientist at HPKV, Palampur and CCS HAU Hisar, Sr. Scientist (Hort.) at IIHR, CHES, Godhra and NRCSS Ajmer, Pr. Scientist (Hort.) at NRCSS and ICAR HQ. His research contributions to the horticulture science are development of 13 high yielding varieties of 7 seed spice crops which are now basis of cultivation in Rajasthan and Gujarat under the rainfed farming system. Currently he is providing leadership in horticulture policy planning, program development, coordination, monitoring and execution of R & D activities. He has published over 81 research papers, 35 book chapters, 5 books and 14 manuals/ bulletins to his credit. His outstanding contribution in horticulture has earned him several 6 awards. He is a widely travelled and represented India in various international programmes at USA, Russia, Saudi Arabia, Taiwan, Thailand, Uzbekistan and Israel.
IndianBureaucracy.com wishes Dr. S K Malhotra the very best.