Rajinder Khanna appointed as OSD- National Security Council Secretariat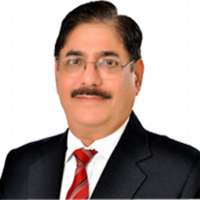 Shri Rajinder Khanna, Former RAW chief has been appointed as OSD (Neighborhood Studies) in the National Security Council Secretariat (NSCS), on contract basis, on standard terms and conditions applicable in similar cases, by temporarily upgrading the vacant post of Additional Secretary to that of a Secretary for a period of one year .
The National Security Council, headed by Prime Minister Narendra Modi with National Security Adviser Ajit Doval as its Secretary, is the apex body on all internal and external security-related matters.
IndianBureaucracy.com wishes Shri Rajinder Khanna the very best.